Introduction To Creating A Test With Google Forms
Is it possible to add a timer to your Google Form? You may be asking this question while creating a Google Form and then trying to use this form to take a test for exams, interviews, assessment, online test or quizzes.
In this article we will learn about how to setup a timer for google forms in 4 easy steps. By default Google doesn't provide timer or count down timer facility.
Part 1. Setting Up Your Form
Step 1: Create a new Google Form by visiting https://form.new URL (yes, its a magic URL to create new Google Form easily).
Step 2: Add your questions related data to Google Form with appropriate options and settings.
Step 3: Make sure your Google form is visible to all users. You can customize the form settings in this step.
Part 2. Installing Extended Forms Addon
Step 1: Install Extended Forms Addon to your Google account (its an workspace add ons or a.k.a 3rd party app for google forms).

Step 2: Go back to your Google Form, refresh the page and open the settings box as shown below: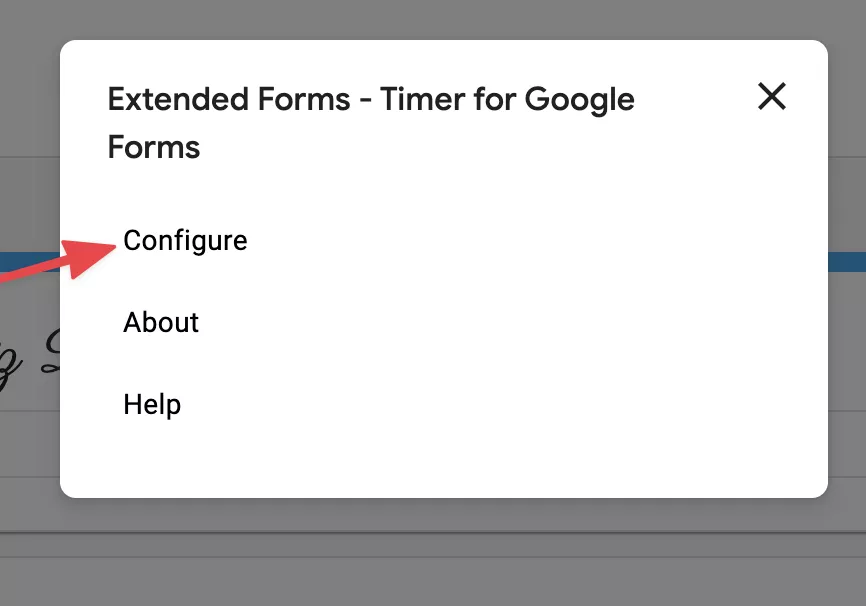 Step 3: Make sure there are no warnings (click on "Fix Settings" if you see any warnings).
Step 4: Configure the time limit of the countdown timer and configure the number of attempts for users.
Step 5: If you want the form to be auto submit upon timer expiry, toggle the following box:
Step 6: Click Save and Click on Preview to see your timed Google form. It will show a Welcome page first and then start the timer above your Google form.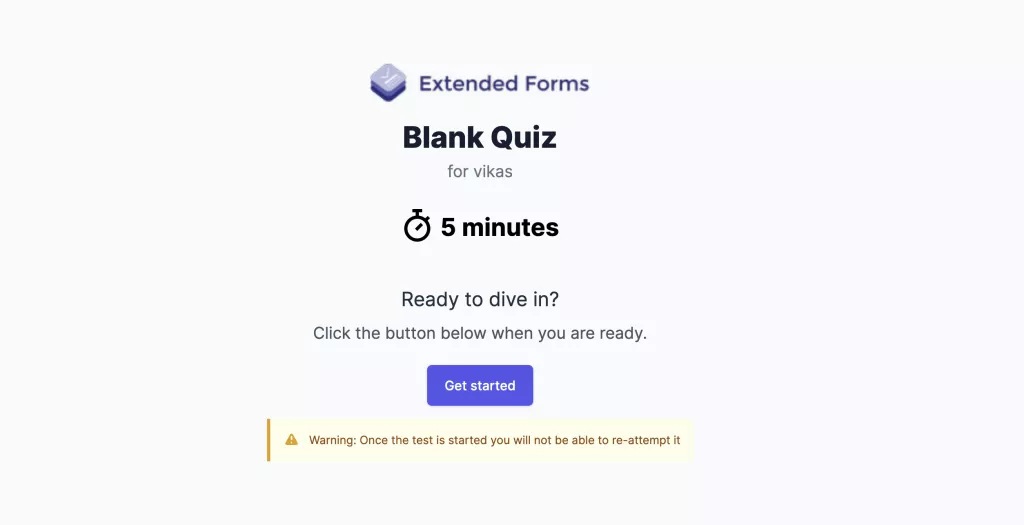 Step 7: At this point, you can copy the special URL to your form and then share it with your users or students. You can also configure the welcome page to accept email address or have it work without any email address (anonymously).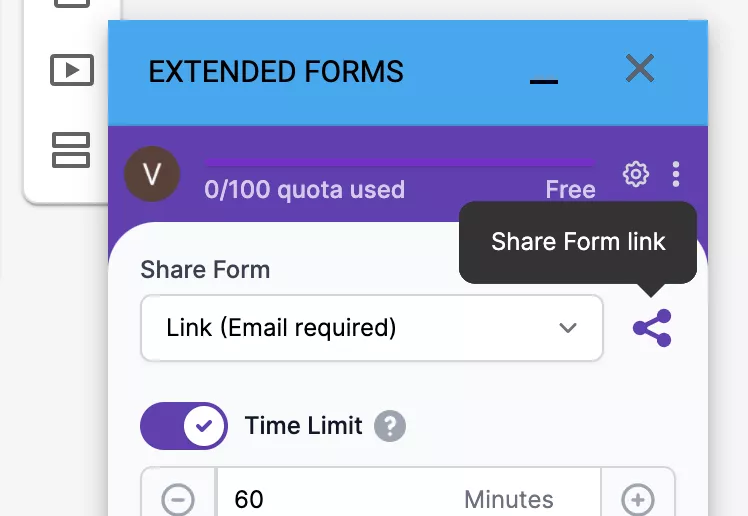 Advantages of Extended Forms
Extended Forms addon has following advantages over other google apps.
Hides the unique ID (used for tracking score).
Auto submits the form when timer runs out (user doesn't need to click).
Unique dashboard to show user's data, export it and many other features.
Invite team members, customize welcome screen and invitation message (pro features).
You are limited to 100 responses (resets every month) in Free account.
Conclusion & Tips for Best Practices
So, from creating your quiz based google form, you install Extended forms addon to copying the test URL to send it to your users, you have learned how to create a timed test for Google Forms.