If you are looking for a Google Forms timer extension or want to try a different add-on. Then, my friends, you've landed on the correct blog post. Here, in this article, I am going to discuss with you all one of the best timer apps – the ExtendedForms add-on. I have listed 7 reasons why ExtendedForms is a must-have Google Forms add-on.
Google Forms is one of the most popular form/quiz tools used by thousands of users. It is versatile and can be (and is used) for various purposes like market surveys, questionnaires, quizzes, tests/assessments, job candidate recruitment, and a lot more. However, Google Forms comes with its own limitations and one of them is – a timer.
Hence, people prefer to use other tools for creating forms. But, you might not know or have ever tried third-party apps that are integrated with all Google Workspace tools. You can get thousands of apps/ add-ons in Google Workspace Marketplace. There are many different google timer add-ons in the marketplace for you to check. However, if you are new to this add-ons thing, we are here to specify to you one best google forms timer extensions.
So, let's first talk about what is ExtendedForms add-on and then we will go through its features.
What is ExtendedForms?
ExtendedForms add-on is a countdown timer google form app. You'll find the app in the top charts of the Google Workspace Marketplace, which basically means it is one of the most popular and rated google timer addons. The app is a perfect alternative to Quilgo, Form Timer, or any other google forms timer extension. It doesn't require any heavy configurations, you have to just install the addon and configure the very basic settings. The forms are timer enabled!
Besides, for configurations, you don't need a user manual to configure their app. As you can configure most used settings in the form, plus their easy shortcuts let you automatically log in and access the dashboard. Further, the ExtendedForms add-on comes with the 'public or invite-only' option to choose from whether you want to share the form with a mass audience or certain email ids.
The google timer add-on comes with important features that are the reasons why it is a must-have add-on. You may ask why? For that answer, we have listed all the best features of the ExtendedForms addon.
Reasons why ExtendedForms add-on is a must-have
1. Countdown (responses) Timer:
The first reason why ExtendedForms add-on is a must-have has to be the same reason why I am here writing on this topic – Timer Add-on! The app is a countdown timer app and that says it all itself. ExtendedForms timer has the feature to set countdown timer but also has the feature to control responses based on date and time.
It will automatically start and stop accepting the forms based on the deadlines you've imposed. Along with the integrated countdown timer to submit the form in the given period.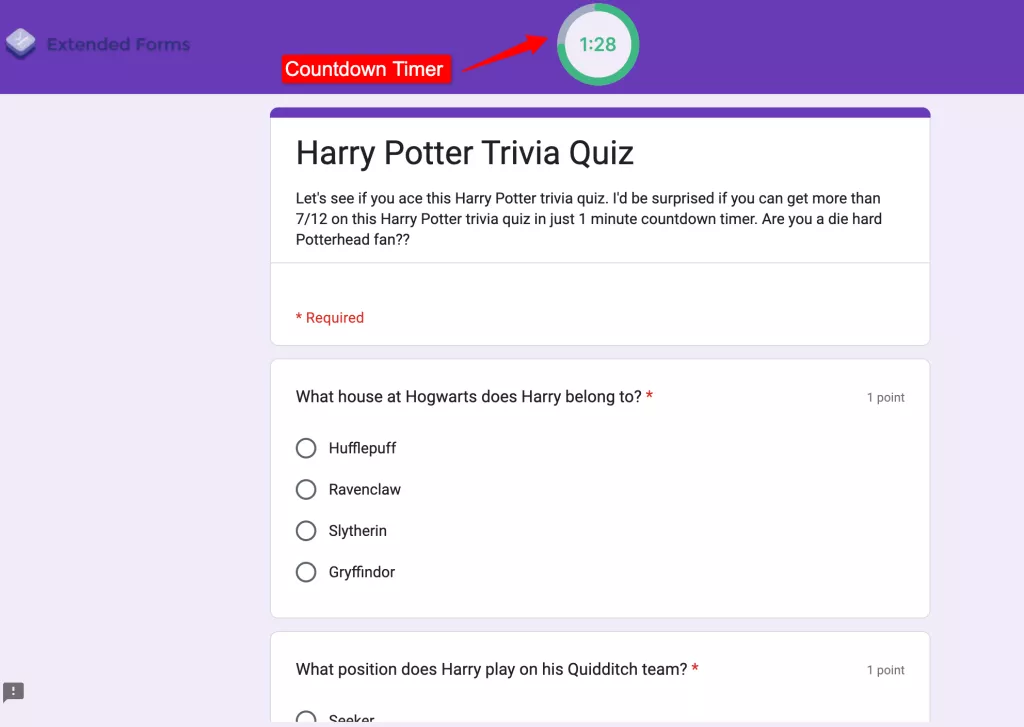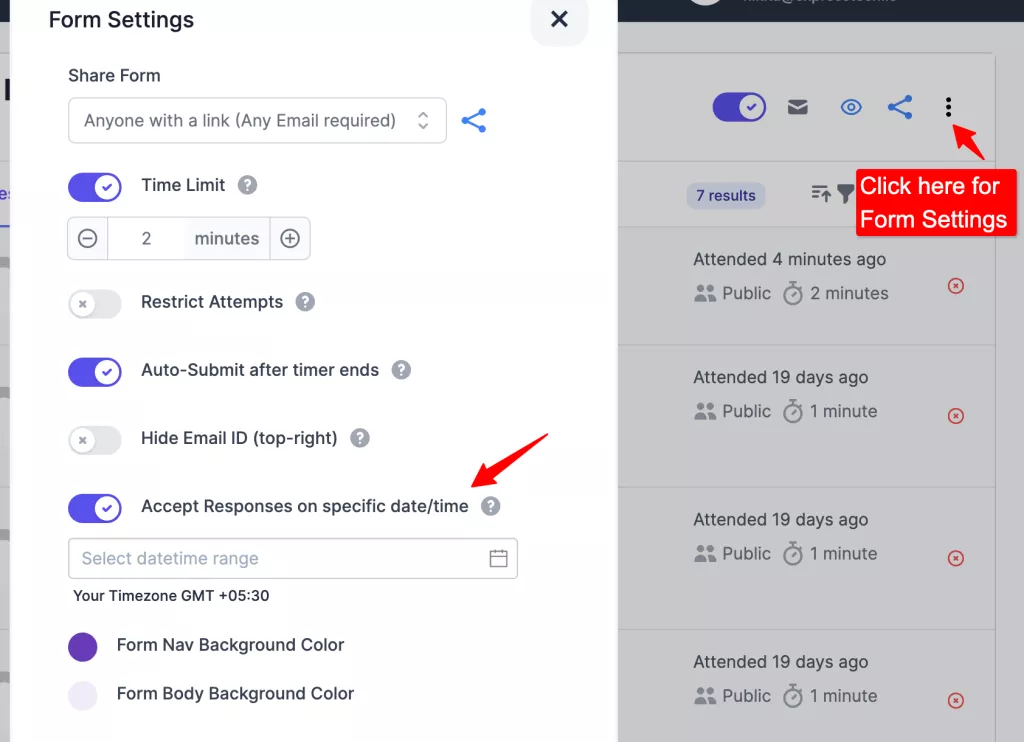 2. Classroom Integration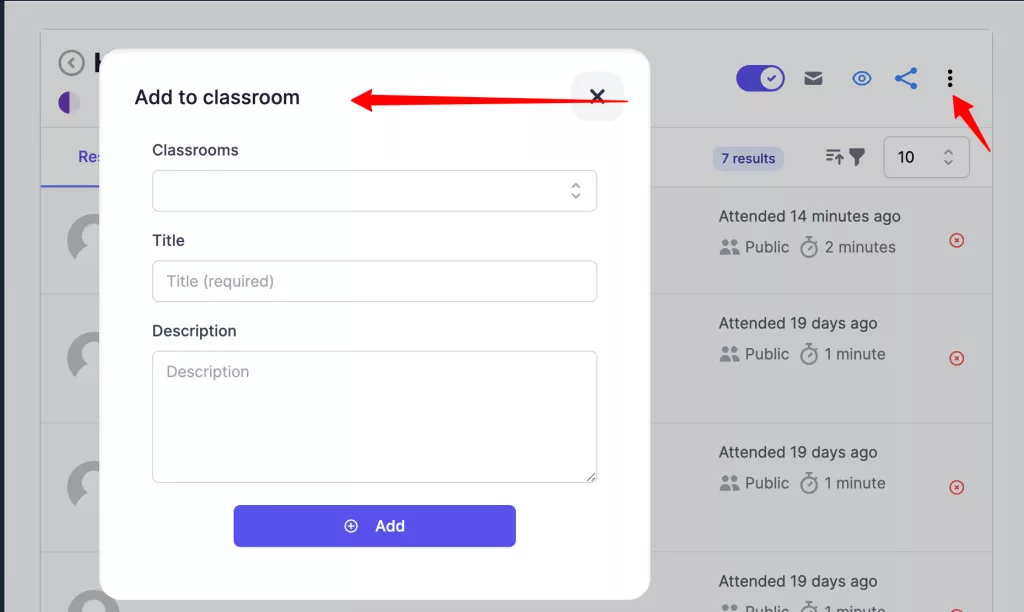 Another reason why the ExtendedForms add-on is a must-have is the feature prominent for educators. The app has Google Classroom Integration, or in other words, it is a google classroom timer. With this yet another prominent feature, you can link your classwork easily with ExtendedForms.
That implies the classroom is attached to the app, you can create classwork assignments right from your ExtendedForms dashboard. Furthermore, it lets you auto-import scores from linked Google Forms to created classwork. Besides, also provide auto-submission where students' work will be automatically 'handed in' and auto-scores will be assigned.
3. Dashboard Analytics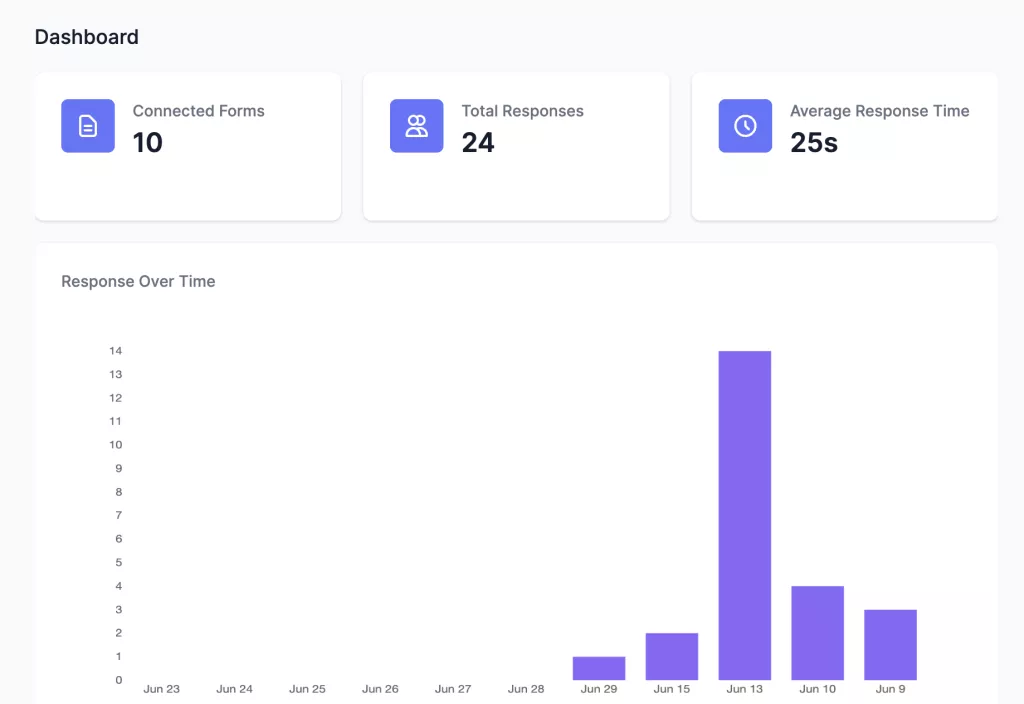 The ExtendedForms add-on has a dashboard which basically is google form analytics. In short, the app has intuitive dashboard analytics, where you can see the graph of responses over time, the number of total responses, and the average response time. Besides, in the dashboard, you'll also be able to see google form analytics of the last 10 respondents from 'form name,' status to time taken, and score achieved.
4. Customize Emails Invitation and Welcome texts
One of the coolest features of ExtendedForms is that you can create customize welcome and invitation texts. You can customize the welcome screen and invitation email texts through the ExtendedForms dashboard. The invitation text will be seen on the emails of users invited for a test. But the welcome screen text will be seen just before the test starts.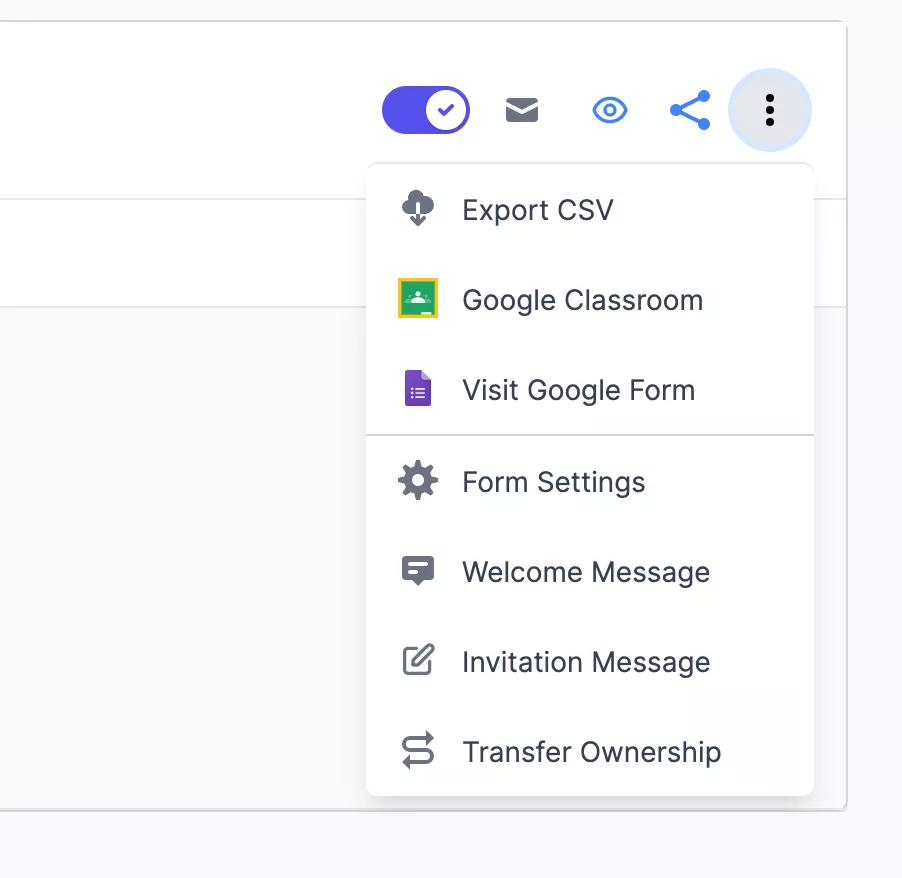 Further, it provides a fully-featured 'Email Customization Tool', with this customizer tool you can re-brand invitation emails and make sure your brand shines amongst your users. To access this feature, open any form, go to Invitation Message and click on Customize template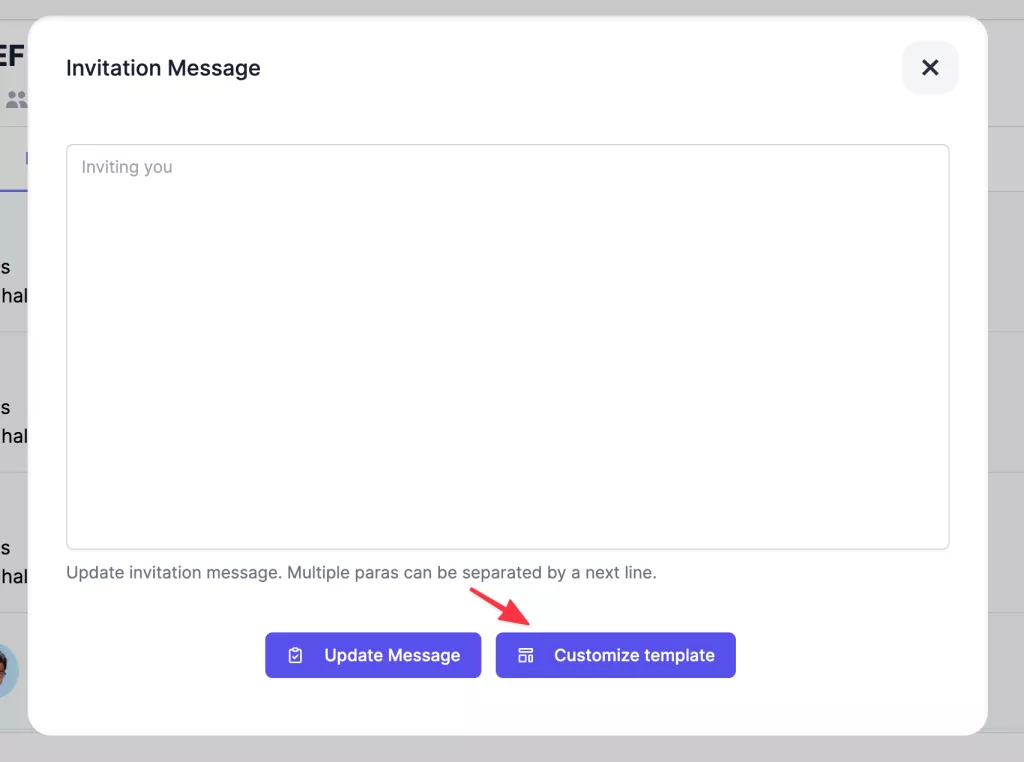 5. Teams Feature
Another reason why the app is different from other timer-addon and a must-have one is because of its 'Teams' feature. The ExtendedForms add-on has a 'Team' option from where you can create teams by adding members to it. If you work with a group of teachers or staff members then using ExtendedForms is worth it, as you can quickly create a team and manage them from the dashboard.

6. Brand customization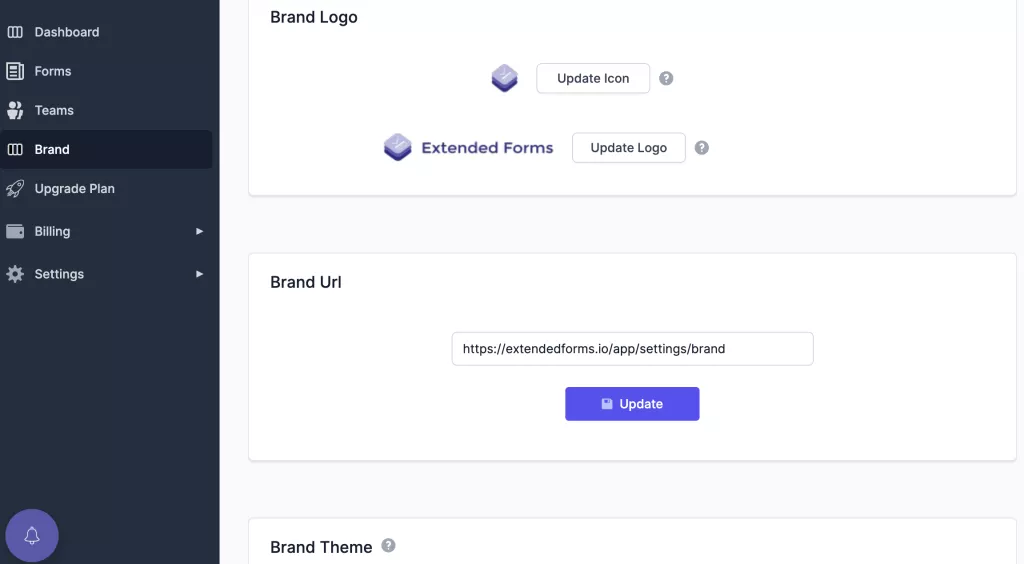 Another main reason why you must have an ExtendedForms add-on is that you can basically customize your brand. Google Forms have the 'customize theme' functionality but with the ExtendedForms you can add your brand logo, and URL and change brand theme like navigation bar color. This is an amazing feature for businesses that conduct market surveys or job interviews. Also, for institutes, schools, or universities this is a great way to make respondents aware of your brand and for whom they are filling out forms.
7. Transfer Ownership
The last feature of the ExtendedForms add-on is – 'Transfer Ownership.' This is a unique feature that you may or may not find in any other timer add-ons. So, in the 'transfer ownership,' as the name predicts you can easily transfer your settings to anyone with an account. In the dashboard > Settings > Token, you will see a secure token that you can share with anyone you want to transfer the settings to.
Conclusion
We have come to an end of our topic! I hope these reasons are enough to make up your mind about ExtendedForms. The add-on has a free version with certain limitations and pro plans that you can upgrade to once you've used and liked the add-on. Many features here are in pro plans, which you can upgrade to once you've got the hang of the basic timer and the prices are quite cheap.
We surely are recommending you to at least try the add-on once. The app is developed by experts who analyze the needs and put up those needs at the forefront. So you don't need to worry about the app being anything but good for your google forms.