Welcome to the world of quizzes! We're glad you're here. In this beginner's guide, we'll show you the different types of quizzes. So sit back and get comfortable! We're about to demystify the fun and exciting world of quizzes. 
People really like taking quizzes. I know this because I am one of those people. For a while, my daily routine also consisted of spending some time filling out personality quizzes.
Like, "Who's your Hogwarts best friend?", "How old do you really act?", and "What color is your soul?", these are just a sampling of the type of questions I often found myself engaging to. Let's face it these quizzes are way more interesting and tell us things that are relatable and sometimes eye-opening.
However, have you ever thought about what parent types these quiz questions come from or what is the true essence of these types of quizzes? In this blog post, we are going to see 5 different types of quizzes and how they are apart from each other.
What is a Quiz?
It's quite difficult to explain a fundamental concept of a term that is commonly used and popular practice. Jokes aside, a quiz is a short test, a way of quick comprehension and evaluation of knowledge. It can be a game consisting of a few questions or a large-scale event involving dozens of people.
The quiz formats also vary widely, ranging from classroom quizzes or weekly quizzes at pubs to widely broadcast television game shows (like Who Wants to Be a Millionaire) and now on brand websites. Quizzes are far more interactive and enjoyable than any traditional contest and are also used for clever marketing strategies.
Types of Quizzes
There are so many different types of quizzes out there. They can be both fun and informative, but what are they exactly? We've created a list just for you!
1. Personality Quiz
A personality quiz is among the most common type of quiz, as it can be used for many different forms and purposes. You can embed a personality quiz on your website to learn more about your audience or select the best product/service based on a series of questions to increase sales.
It is a method or tool designed to assess and analyze human behavior, thoughts, and emotions. Basically, various aspects of the personality or emotional status of an individual examined are determined. 
Personality quizzes are used to learn about yourself or another person. You can use these quizzes for job interviews besides that, they can be used to know your friends better or to find out things in common with someone you're dating.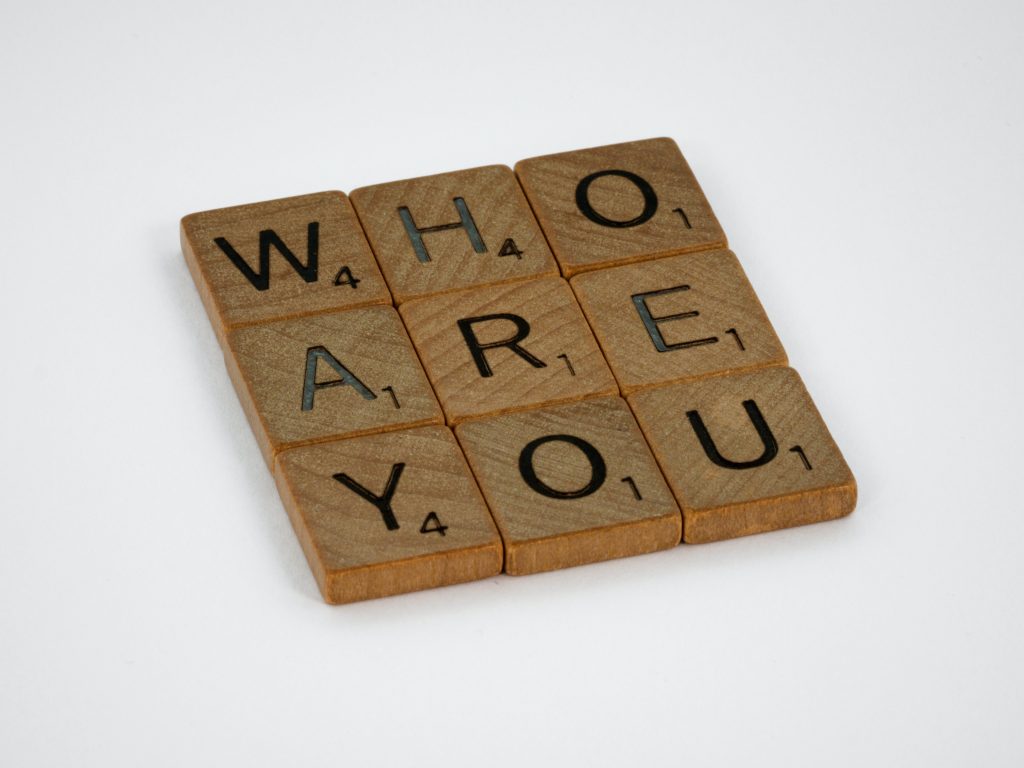 Personality quizzes are of so many times they could be also created by the fandom of a novel/movie. Like "Which Game of Thrones character are you?" or "What is your spirit animal?" 
Personality quizzes sometimes are fun and interesting, however, sometimes they help us figure out what we need to work on. Some common types of personality quizzes are:
These different types of personality quizzes include various types of quiz questions. Like 16 personalities test has a Likert scale type (scale ranging from 'highly agree' to highly disagree'), some have multiple choice quiz questions, and others may consist of poll quiz type.
Personality quizzes are usually shorter than other types of quizzes because they don't test as much knowledge — instead, they ask questions that make up your personality profile based on how different situations might make you feel.
2. Trivia Quiz
Trivia quizzes are a great way to learn something new or to challenge your friends. This quiz is a form of the game in which players (either individuals or in groups) are asked questions about different topics and it's up to them to get as many correct answers as possible.
Trivia quizzes can be about anything—from sports trivia, and food to entertainment, and history trivia. If you're looking for a fun way to learn more about a topic, try taking an online trivia quiz.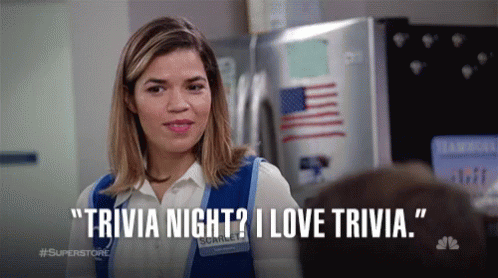 Trivia quizzes are mostly not timed, so you can take as long as you want to answer each question! But some are timed which makes it a notch up in the fun and engaging department, like the trivia quizzes by Britannica. 
Trivia quizzes are one of the most popular types of quizzes you'll find on the internet whether they are used for increasing reach and making a fun space for the users or just to disseminate knowledge interestingly.
They don't usually have difficult questions however some trivia quizzes may include ranges of questions from easy to difficult.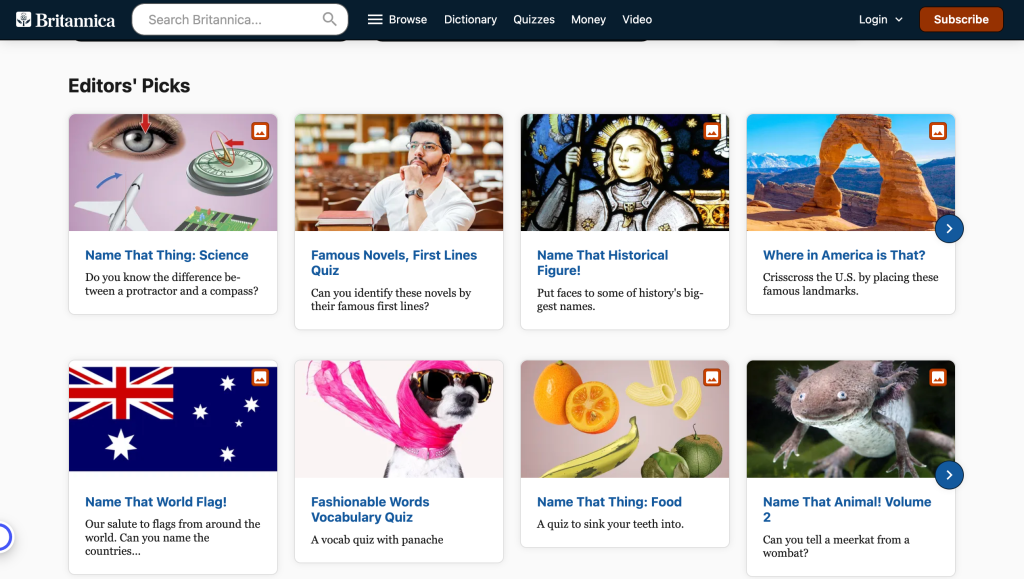 They're also usually not too hard because they're meant for everyone (not just people who know everything). Many times trivia quizzes are mistaken for the same as buzzfeed quiz type or knowledge test type. Because of the type of questions categories included in trivia quizzes like geography, science, entertainment, and so.
However, they are different types of quizzes but buzzfeed consists of trivia quizzes, and both knowledge tests and buzzfeed can be considered part of a trivia quiz. Every quiz type has its own benefits and playing trivia quiz games has its own. Like, 
It improves your knowledge
Fluid intelligence
Reduces cortisol (stress hormone) level as a result it enhances focus
Cross-training (which means that you study different topics at the same time, and remember them better than if you would have learned separately.)
Brings out emotions and happiness
3. Scored Quiz
As the name predicts, scored or points quiz is used in marking assessments. Also referred to as a tally test is designed to check respondents' knowledge and provide assessments. It is a very common type of quiz and is highly used in education to assess students online.
To have a scored quiz, you need to define the topic and assign a point value for each question. The results are based on the points the respondents gain during the test.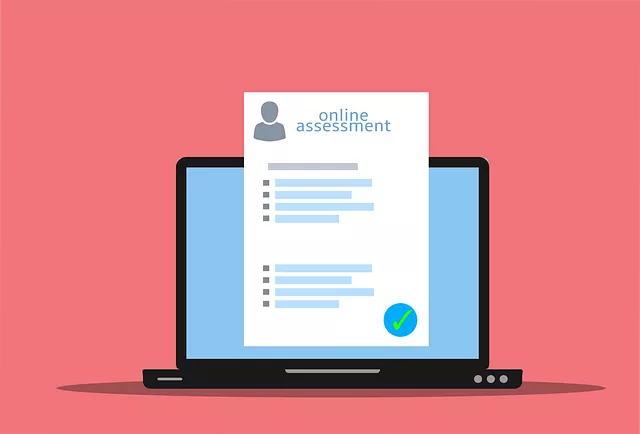 There are different settings you can try to make your scored quiz challenging by also adding a point value to each option (along with the overall question point) which means you can add negative scores for the wrong answers. This type of quiz/test happens for competitive examinations.
The quiz questions consist of mostly multiple choice type, true/false, and sometimes they are open-ended type as well. The creation of a successfully scored quiz is based on the ability – to set up a goal (such as measuring a person's knowledge of a topic), create a list of questions associated with the goal, assign point values, and create a table for judging results.
Scored Quiz is a viral quiz type that you'll come across now and then in an educational setting. This quiz can be easily created using quiz plugins or even Google Forms.
4. BuzzFeed Style Quiz
Engaging, entertaining, and favorite, all of these have one name – BuzzFeed quiz. These quizzes are meant to be fun and lighthearted while also being informative! BuzzFeed quizzes style essentially consists of personality tests (they are mini personality tests in their style & format) and trivia quizzes.
Further, they can be subcategorized as zodiac quizzes, food quizzes, movie/tv series quizzes, love quizzes, and more. They're often based on current or trending events, but just not limited by that!
There are plenty of fun topics available in BuzzFeed style including 'what type of pet you would be?' (just don't expect us to tell you which one we think), or 'who you'd choose as the older version for 'stranger things' kids'? and so forth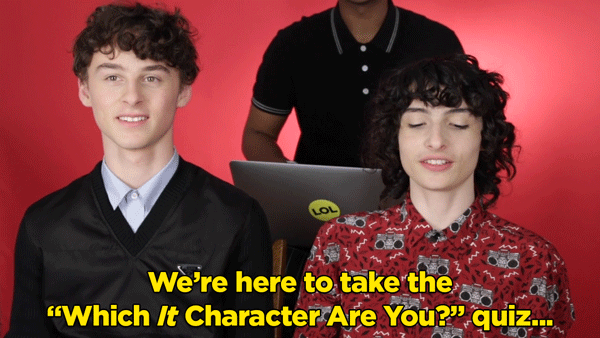 Buzzfeed's format allows them to do things like put two people together who should never share space in any universe ever again (or at least until those two people find themselves trapped together in some sort of an alternate reality).
BuzzFeed quizzes are quite famous because:
They are entertaining (as we saw from the categories, duh!),
They are personal and provide customized results based on your responses
They are shareable and hence good for increasing engagement. BuzzFeed's website is the best example of it. Besides, the focus of these quizzes is on reach and marketing.
You'll find the BuzzFeed quiz has mostly 'multiple-choice' or 'this/that' type quiz questions. The quizzes incorporate several elements like images, gifs, and illustrations to convey the personality or preferences of people.
5. Knowledge Test
Knowledge Tests are more of an educational basis, which includes trivia quizzes, true or false quizzes, and matching quizzes type. As I mentioned before, trivia quizzes are different genres but they include educational categories like geography, science, history, and so.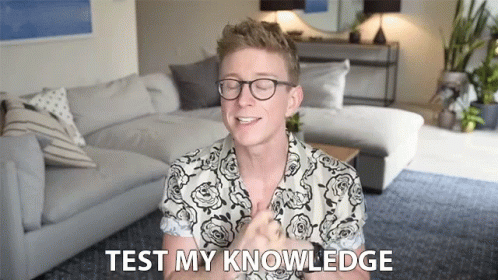 And these categories or topics are basically part of the knowledge types of quizzes. They are used for assessing respondents' knowledge of specific topics. These topics can include a history of places, political history, digital marketing, geography (like flags of the world, etc), and entertainment.
Just like scored quizzes, you can also give scoring to this quiz type where each question has one correct answer (or multiple) which will be specified for each question.
For example, 'How well do you know about Indian women freedom fighters'? Which five colors make up the Olympic rings? etc. You can make it more engaging by using countdown timer tools or add-ons if you are creating in Google Forms.
Types of Quiz Questions
Now you understand that there are different types of quizzes, and quizzes can have innumerable varieties of quiz questions depending upon the purpose and accessibility of the quiz. 
For instance, the multiple-choice questions you will find in almost all quizzes, it is a very common kind of quiz question where you've got multiple choices and one of them is the correct answer for the given questions.
Furthermore, there are visual question types that you'll mostly find in trivia, personality, knowledge, and BuzzFeed quizzes. However, today every quiz type includes visuals to make it enjoyable.
Other than that, this/that type of quiz questions are widely used in BuzzFeed and Trivia quizzes. Personality types of quizzes consist of versatile questions from multiple-choice, yes/no to Likert scale, and this/that types.
We have figured out some popular types of test questions that you can include in your Quizzes:
Which country has the longest coastline in the world?
Pandora's box is an artifact from which mythology?
Would you rather be Dolphins or Manatees?
Would you rather be walking in nature or walking around town?
Are you an introvert or an extrovert? (Decorate the bougie apartment to know which one are you?)
What is the rarest M&M color?
Dressing up or dressing down?
Breakfast or no breakfast?
I have a vivid imagination – Likert scale 'inaccurate to accurate'?
I experience my emotions intensely – inaccurate to accurate?
What would be your perfect date would be?
So the list can go on and on. But you might have got an idea of what type of quiz questions there are. These were just the samples, you can include anything based on your topics and what quiz type you host.
To know quiz examples, check out – 10 Google Forms Quiz Examples To Inspire Your Own
FAQs
What are the types of quizzes?
There are quiz types and then there are quiz question types. In the case of types of quizzes, there are various categories including Personality Quizzes, Trivia Quizzes, Knowledge Test Quizzes, Product Recommendation Quizzes, and many more.
What is the most popular type of quiz?
Nowadays filling out quizzes is more fun and leisure time, so people like to choose such quizzes that are more engaging for them but take less time to take. Preferring that, trivia and true/false quizzes are the most popular. However, this is a generalized opinion, that doesn't say that others are less popular.
What are fun quiz categories?
Trivia and BuzzFeed quizzes are the most fun types of quizzes, but choosing fun quiz categories are subjective opinion that depends from individual to individual. Some may find entertainment, fashion & travel more fun quiz topics, others may love history, and personality type quizzes.
Conclusion
Quizzes are great because they can be fun, interactive, and engaging. There are some different types of quizzes for different kinds of people. I have mentioned here the most popular quiz types that I have taken some time in the past and came across while researching the topic.
While these are the most common types of quizzes, there are many other types out there but they do not fit into this list. The important thing to remember is that whatever you choose, it should be a good representation of your brand and have some sort of reason behind it.
Nowadays, creating a quiz is not a big deal, there are various quiz plugins or platforms where you can create quizzes of any type. One such underrated platform is Google Forms and with its advanced features + add-ons. Talking about add-ons, one of the best countdown timers for Google Forms is ExtendedForms.
ExtendedForms is one of the best Google timer apps for Google Forms. Whether you want to run any type of quiz, assessment, or interview candidates, you can do it with the integrated 1-click, simple countdown timer for Google Forms. The add-on comes with many compatible and unique features that add to the ExtendedForms value. You can check by clicking below the button and getting to know the app.