Are you looking for a way to create QR code google forms? Then you have manifested yourself into this reality. In this blog, I am going to talk about how you can in 2 different ways create a google forms QR code. Both the steps are useful in their own way, however, it depends upon your usage and which will work for you.
Online forms have been a standard for the past decade, owing to the ease of data collection and cost-effectiveness. Google Forms as we all know is a widely used platform for setting up and disseminating surveys, forms, or quizzes. But now, besides sharing links on websites/email, we can also connect them through Google forms QR code.
QR Code has become a growing norm across the globe. Nowadays it has become easier to scan and open up a document, form, or anything online directly, instead of going over all the complexities of it. Apparently, smartphone users are rising and it's fair to say that they are most preferred for filling forms. With QR code for google forms, you can easily let users share, scan feedback, schedule appointments, or more.
What is Google Forms QR Code? (Static vs Dynamic)
QR code stands for 'Quick Response Code' and is a 2-D barcode type. Google Form QR code is a normal QR code that links to a google form of your selection. With the help of QR code google forms, users can scan it and provide feedback, give tests, or register for an event.
Basically, a QR code is just an alternative or modified link to a form URL. They are one of the most convenient and easy ways to connect to your forms. No more, copy-pasting links to open up a form (especially when users cannot access the hyperlink).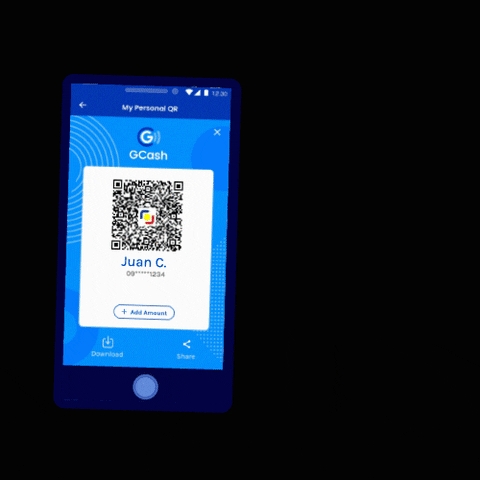 Static vs Dynamic QR Codes
QR Codes are everywhere! But do you know that QR codes are of two different types?!
"Static QR code: Static QR code means that the URL once generated cannot be edited or overwritten in the future. It can store information that is uneditable and untrackable. Static QR Code is of much use in instances where the information is one time (you don't need to change the URL) or it is a one-off campaign. Furthermore, static QR Codes are good for personal use.
You can create different types of static QR codes like email QR codes, website QR codes, or wifi QR codes. Other popular use cases – are to showcase your online portfolio, instantly view inventory details, and direct students to online courses.
"Dynamic QR code – Dynamic QR code is the opposite of static QR codes, they are different and advanced codes. Dynamic QR Codes are editable and can be edited as many times as needed without having to redeploy or reprint the code. This QR code type has multiple benefits to it like:
Track and measure data of campaigns, you can track the number of scans, device, location, and date/time.
Edit ongoing campaigns, you don't have to reproduce promotional material. Dynamic QR code gives you great flexibility.
It can retarget users online, which may lead to an increased conversion rate.
Dynamic QR codes can be used for many cases where you will need the QR Code multiple times (like campaigns, app downloads) or you want to track, and retarget online users (marketing campaigns, ads, etc). For instance, to share your updated contact information every time, contactless restaurant menu, mobile payments, or boost app downloads from one QR Code in every app store.
Both QR codes are used for different purposes however, dynamic QR codes have more advantages to them than static codes. So, it is said to be best to opt for a QR Code generator that offers you to produce dynamic QR codes. However, it depends upon what use cases you are using google forms QR code.
How can you use Google Form QR Code?
There are different use cases where you can use Google Forms QR code. As mentioned earlier, they can be used for almost all the purposes you use google forms for and they are extremely effective and easeful. Using QR codes doesn't change any aspect of forms, just enhances your google forms a bit more. Here are a few of the use cases of a Google forms QR code.
Collect/Track school attendance
Conduct market research surveys & polls
Collect feedbacks for your product & service
Make creative quizzes & tests
Ease event registrations
Ways to Make Google Forms QR Code
1. Make QR Code for Google Forms with QR Generator
So the first way to make Google forms QR Code is with the help of a QR code generator. There are different QR code generators online that are good and let you create dynamic QR codes. However, in this article, I am going to explain to you the steps with the help of the Beaconstac QR Code generator.
Beaconstac QR code generator is of the top recommended platforms to generate dynamic QR codes or static QR codes for any purpose. You get all advanced features in paid versions before that you can try its 14-day free trial. To get more hands-on experience! On the website, you can create free static QR codes.
Now, let's get into the steps to make a QR code for Google Forms.
First and foremost is to 'Create a Google Form.' You must have an active Google account or create one. Once that is done, let's jump to the situation where you've set up your google form with all the content inside it and everything. Now your Google Form is ready for the next part.
In the second step, you've to 'copy the URL' of your form and paste it into the QR Code generator (here in case, Beaconstac we've used as an example). Go to the 'Send' option in forms, click on the link, shorten the URL, and copy it.
Now go to the QR Code generator website and paste it – (here if you're using Beaconstac for free).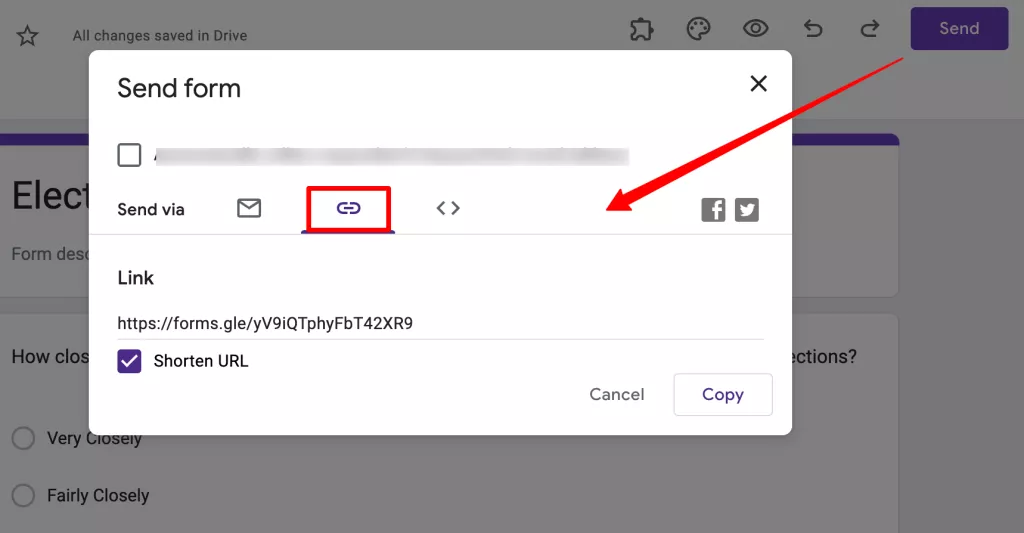 [Note* But if you've opted for a free trial or paid versions and have an account then login to its dashboard. Go to 'QR Codes' > +Create QR Code' > Select 'Website' and paste the Google form URL there.]
Once you have copied in the QR Code generator, you must 'select the code' you wish to add – Static or Dynamic codes. Or if you want your code to be dynamic then it may provide options like track scan and update later (which automatically implements you need dynamic codes).
[You can only create static QR Codes on the platform for free unless you have the pro plan.]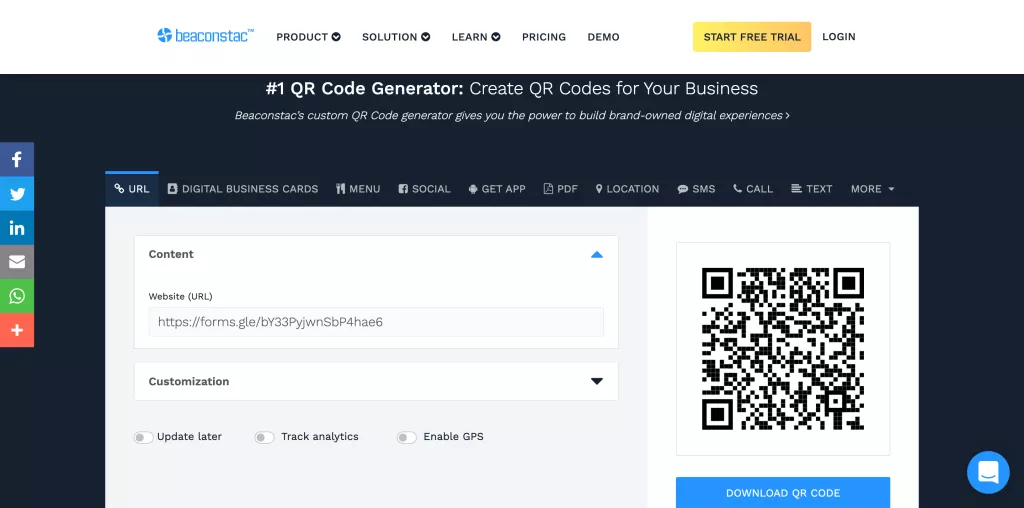 Then you can also 'Customize your QR Code scan' to make it more alluring. Like, add CTA, custom data patterns, logo, frames, etc.
[Pro tip: To maximize your QR Code success with Google Forms, customize your process by integrating brand colors, adding CTA like scan me, pay me, etc. Moreso, adding different frames makes it more attractive to users.]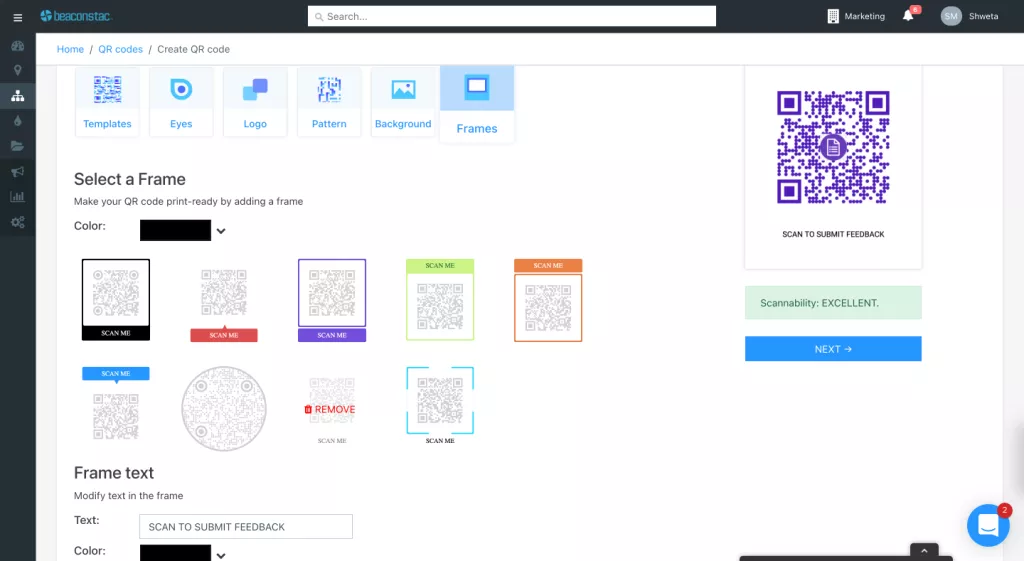 Once you've done all of it, 'download it' in any of the given formats. If you want to print you save it in PNG format.
If you wish, you can also 'Save' the design as a QR Code template.
[You've not got many options to customize for free in the platform, however, once you've opted for the pro you will get a lot of options in the dashboard]
Once you've downloaded the QR code, 'disseminate' them to the right people and motivate them to fill out the forms.
Tracking is crucial especially if you are using it to measure your campaigns. But, you don't have to worry most online QR code generators make it simple to track your QR scans. Beaconstac is one such platform, you can easily track your scans and all the data you will find in one place in the dashboard.
Another QR Code Generator I want to mention here is – QR Code Chimp. It is another good QR code generator platform to look for if you are looking for creating free dynamic codes with so many scan customization options. You just have to follow the similar steps mentioned above and use QR code Chimp. They do have limitations and you can purchase their paid plans in the future if you want.
2. Create Google Forms QR Code with Add-on
Another way to create a Google Form QR code is with help of an add-on. This can be convenient because you don't have to visit a separate website. Besides, it offers flexibility. Let's get into the steps;
You can either first create your Google Form or install the add-on. I will start with the step to create the Google Form for the purpose you want it. Once your form is ready or even before that, you can install the app.
To install the app, either go to Google Workspace Marketplace, or you can go through the Google forms. In the Google Form, click on this '፧' icon > Add-ons, and search for QR Code Generator add-on.
Install the add-on name – QR Code Generator for Google Forms. You'll see a puzzled shape icon in forms at the top bar, that says your add-on is installed. (If you can't see one, just refresh the page)
Click on the puzzle shape icon > QR Code Generator > select 'Generate QR Code' from the list.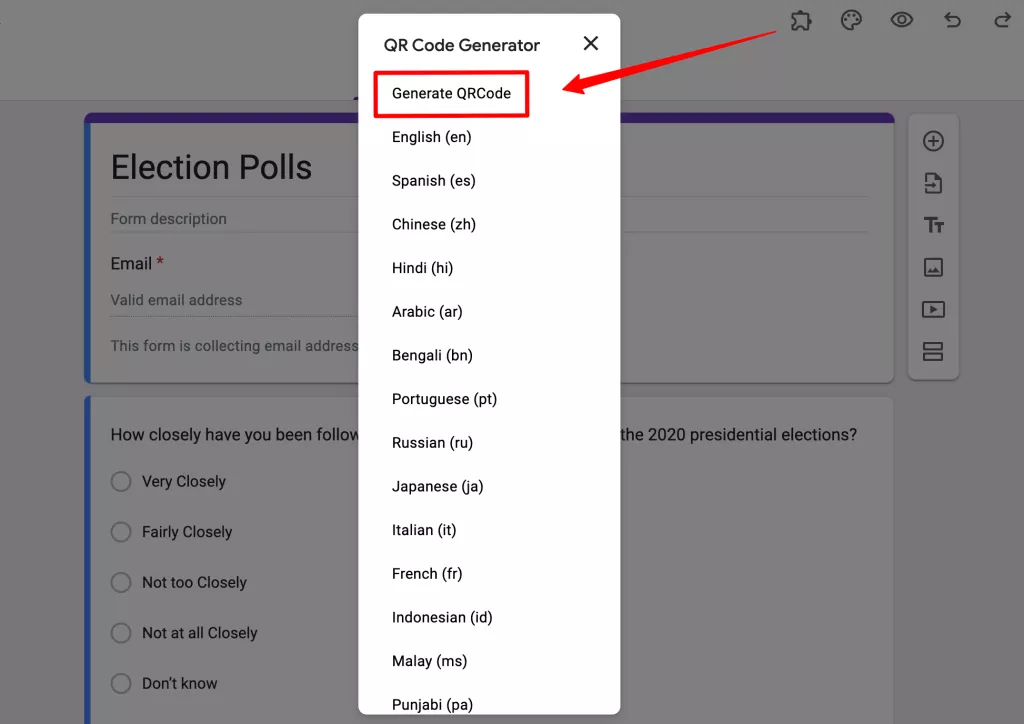 A pop-up box will appear, and you'll see a QR Code scan and all the options available. You can customize the QR code using all the options available. [QR Code Generator supports multiple languages that you can choose from].
Lastly, download the QR Code, either copy it to the clipboard and paste it wherever you want. Or you can right-click to save it in the PNG format.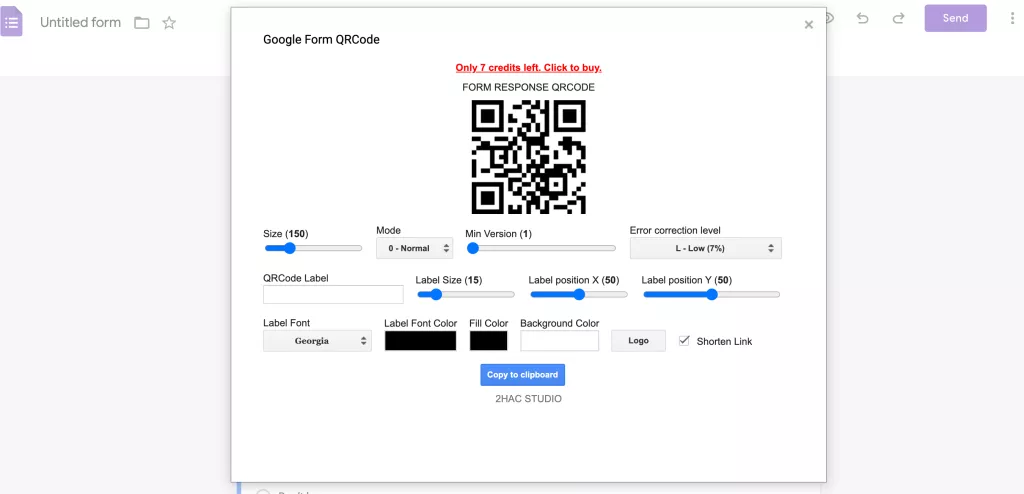 QR Code Add-ons come with their share of limitations, in this add-on, you only get a 14-day or so free trial, then you'll have to purchase a premium membership. Along with that, in most of the add-ons, you cannot retarget or edit the QR code scans.
Conclusion
This is the end of our article, you can create a Google Forms QR code in two ways as talked about in the article. Any of the approaches is your call to take, however, keep in mind that marketplace QR Code add-ons have their drawbacks especially if you are looking to create dynamic QR codes. But this add-on is beneficial for teachers, students, or online marketers who want to use it to create quizzes, surveys, tests, or for book recommendations.
When it comes to Google Forms, we all know that it has one of the biggest drawbacks to it and that is no in-built timer. But the tool has advanced features like Add-ons where it let you convert its limitations into advantages. When it comes to third-party apps of Google Forms, we never forget to mention the ExtendedForms add-on. Especially when it comes to timer add-ons this app tops our list. Do you know why?
Because the app has amazing features like – Classroom Integration, countdown timer, brand customization, and set deadlines. Along with that, you get an option of team management (add teams and manager team role feature), you can share forms anonymously, hide admin email id, and more. The app has a dashboard that shows the summary of responses in an intuitive graph and the last 10 respondents' status. Apart from all these cool features, you can do email customization, shorten and customize URLs, and so much more. You must try the free version of the app and see it for yourself.