If you're looking to create a poll in Google Forms, this article is here to assist. We often participate in polls and share opinions, but have you considered making one for your business online or on social media platforms?
Numerous online tools aim to simplify poll creation, and the Google Forms app is among them. It allows you to craft surveys, polls, assessments, and feedback forms.
In this guide, we'll walk you through the process of creating polls using Google Forms, along with an overview of what polls are and their various types.
In this Article
What is a Poll?
Polls are unbiased and scientifically conducted surveys (or type of survey) aimed at gauging audience opinions on specific situations or issues. While similar to surveys, polls focus on understanding people's preferences and evaluating the success of events or initiatives at different stages.
Surveys, however, collect detailed information from samples to generalize results to a larger population or for further research, often requiring more comprehensive feedback compared to polls. Google Forms surveys and polls offer efficient online survey methods for market research and decision-making based on direct audience input.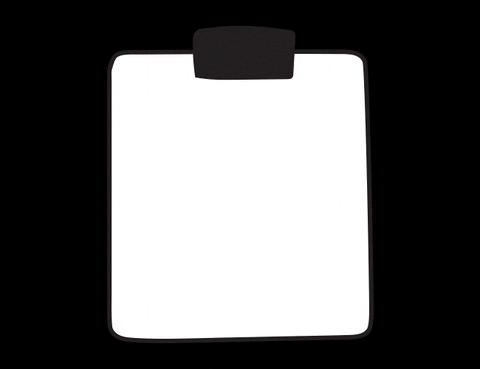 With their user-friendly analytics and operational simplicity, both are valuable across industries. A prime illustration of polls' significance is evident in Election Polls, a widely recognizable example.
Steps to make a poll in Google Forms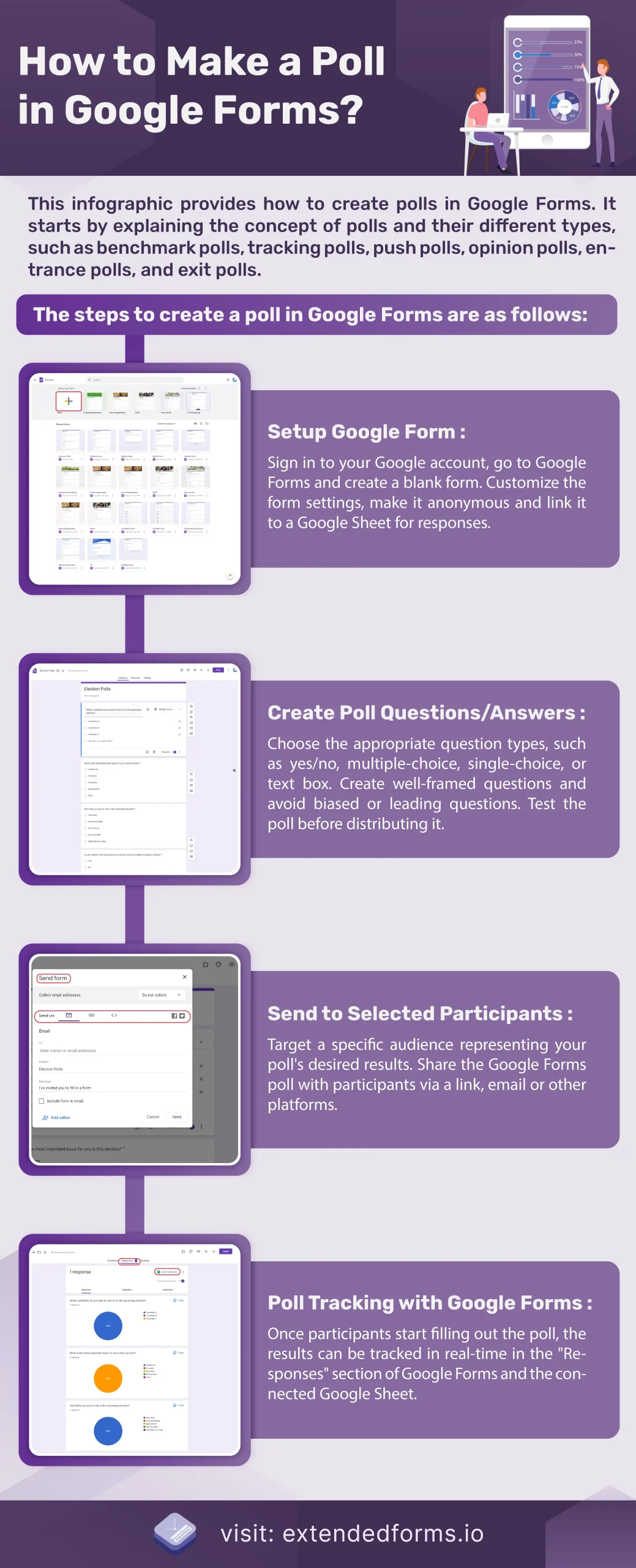 If you want to create a Google poll, create either a single question or a set of questions that are used to predict or learn what people believe, how they feel about something, and/or in what way they will act.
Here's how you can create a free poll in google forms in three easy steps:
1. Setup Google Form
To start with, we will first have to set up the Google Form. For that, sign in or sign up to your Google account and go through G-drive. Or you can directly go to Google Forms, and select 'Blank Form.'
Once you've done that, configure the settings of the form in the 'Settings' option. Like customize confirmation messages, polls are generally anonymous so you can keep the email id option disabled, and you can limit responses or not.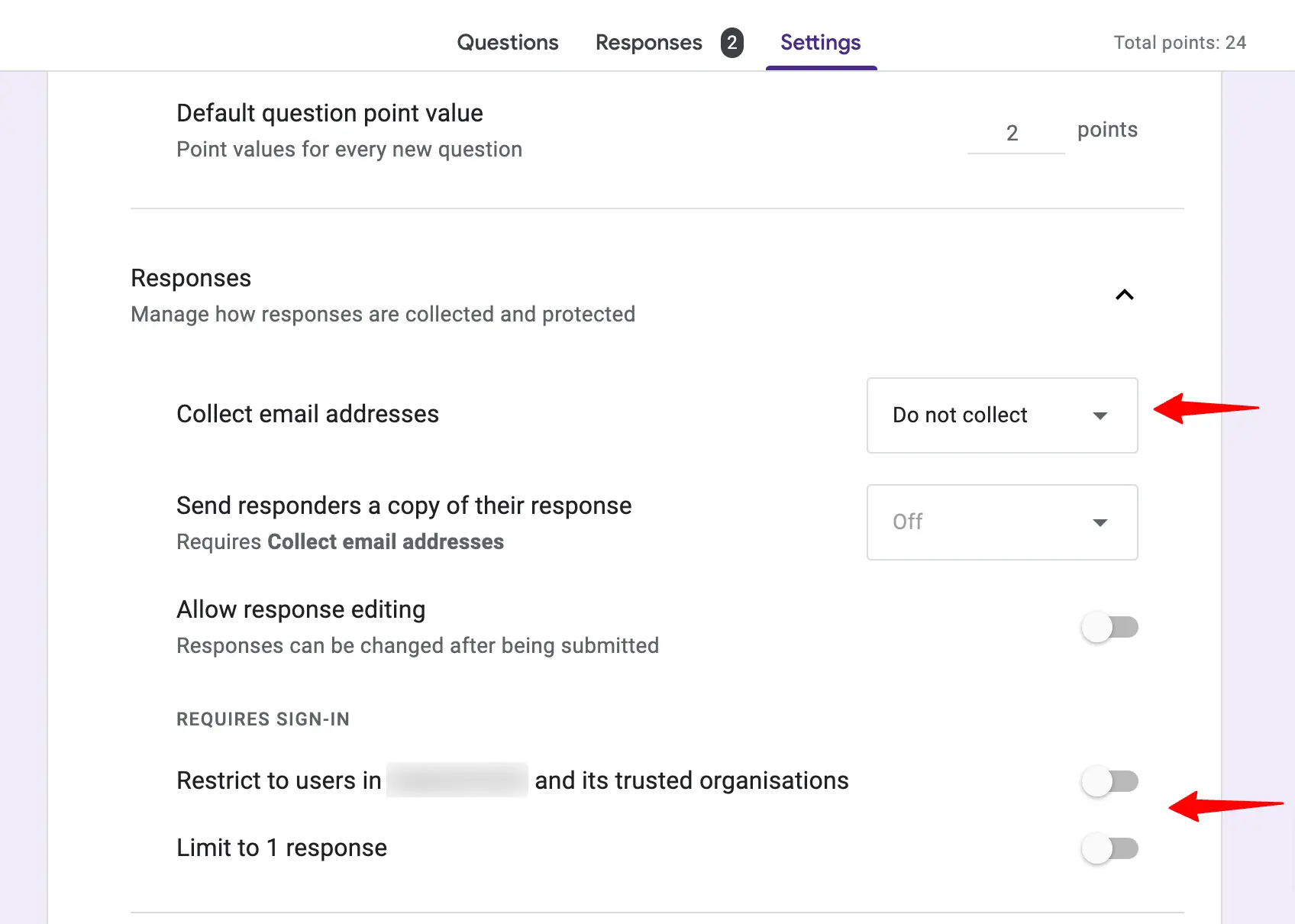 Apart from that, you can customize your Google form for polls. If you want to change the style of Google Forms, navigate to 'Customize Theme' on the top navigation bar, and you will see a dialog box of 'Theme options.' From there change the background color, font style, add header image, and theme color to make it more brand appealing.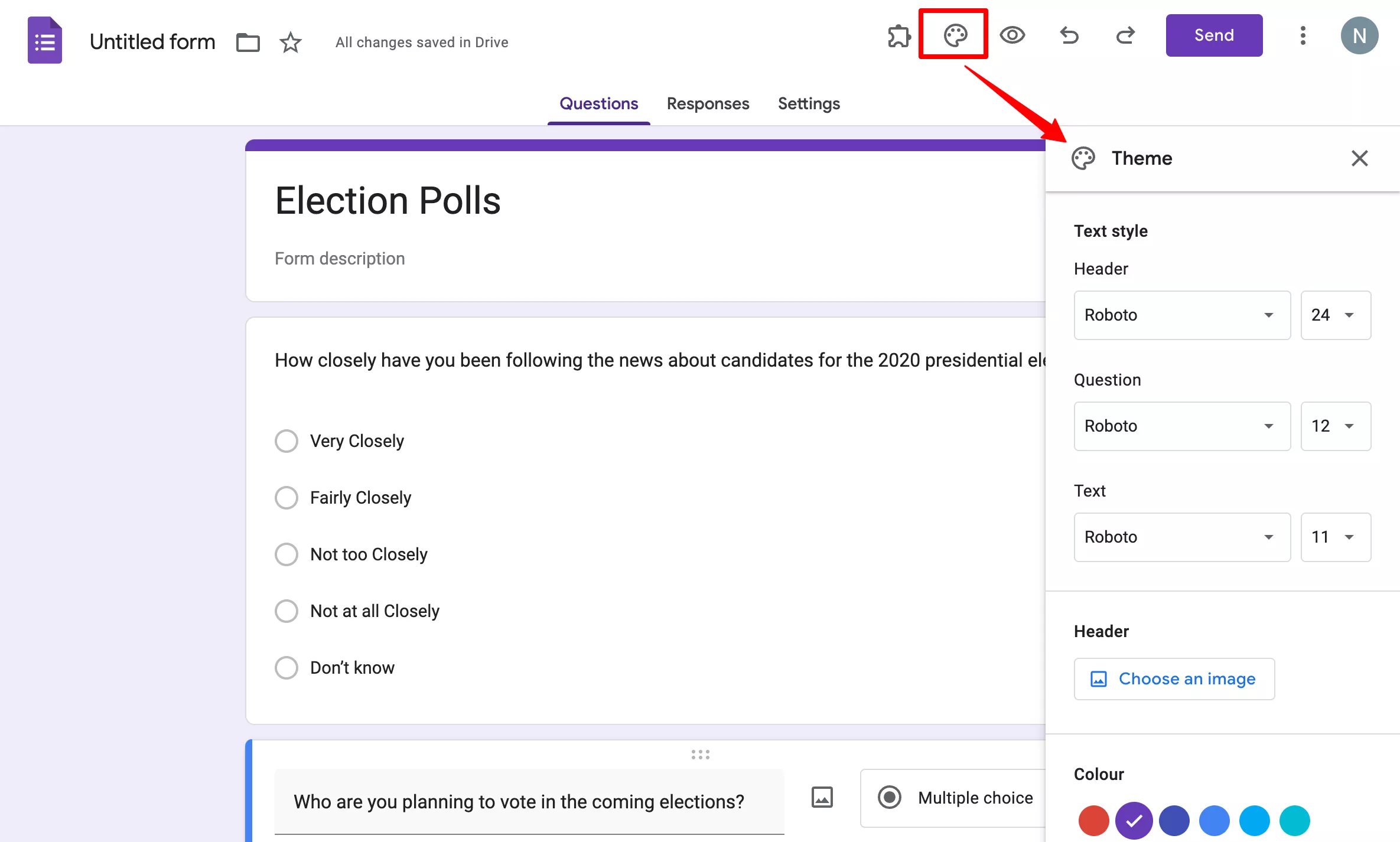 Furthermore, in polls, if you want to bifurcate each response and want them in one place. Then, go to 'Responses' at the top bar and click on the 'Spreadsheet' icon and create.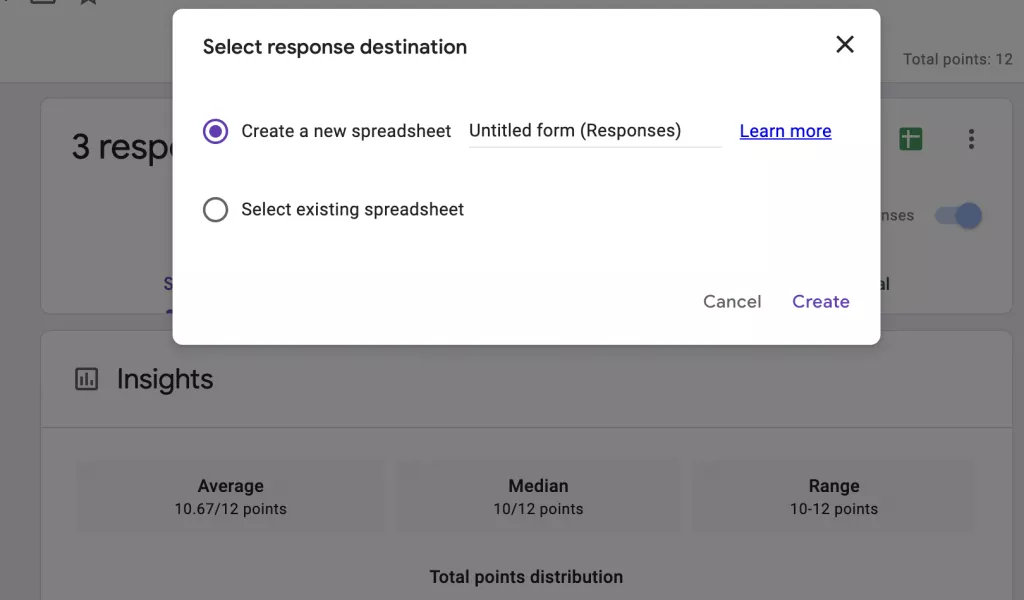 A Google sheet will be formed and the form will be linked to it. Apart from that, you can select from previously created sheets by tapping on the 'select response destination' through the '፧' menu option in 'Responses'.
2. Create Poll Questions/Answers
Once you've set up your Google forms for the poll, it's time to create the poll. It means, that it's time to create questions & answers for your polling. To start with, you first have to smartly choose your Q&A type, whether yes/no, multiple choice, single choice, or text box. For example:
What new marketing channels should you want us to experiment with? (Open-ended),
Which of the following do you identify the most with politically? (single choice)
How likely are you to vote in upcoming elections?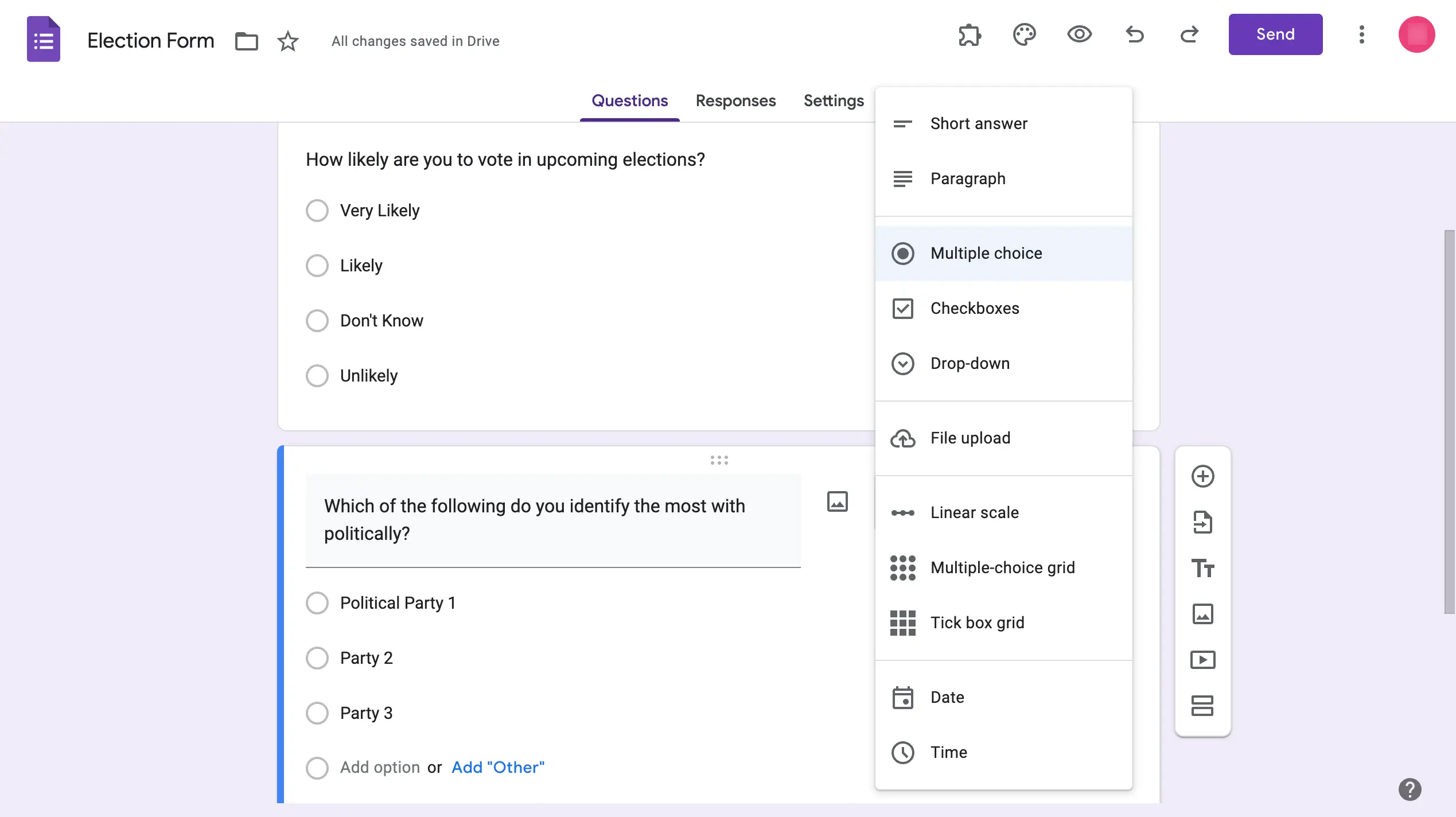 Write down the title and description of the polling to introduce yourself and the purpose of this polling. Moving further, write the questions (they should not exceed 8-10) ensuring it is properly framed.
Keep in mind to prevent creating a leading/biased question to force a particular answer. Next, once you've completed creating a Google poll, test your poll before distribution. Ask your colleagues or friends to take the poll ensuring it works well.
3. Send to Selected Participants
After you've tested your poll and everything is perfect to go. It's time to select the participants and send the Google forms to them. To capture unbiased results you need to target an audience representing your poll results.
Based on your poll requirements, select a sample from a specific demographic, or geographic population. To send your Google Forms poll to the sampled participants, click on the 'Send' option, choose a link, shorten the URL, and copy and paste the form wherever you want.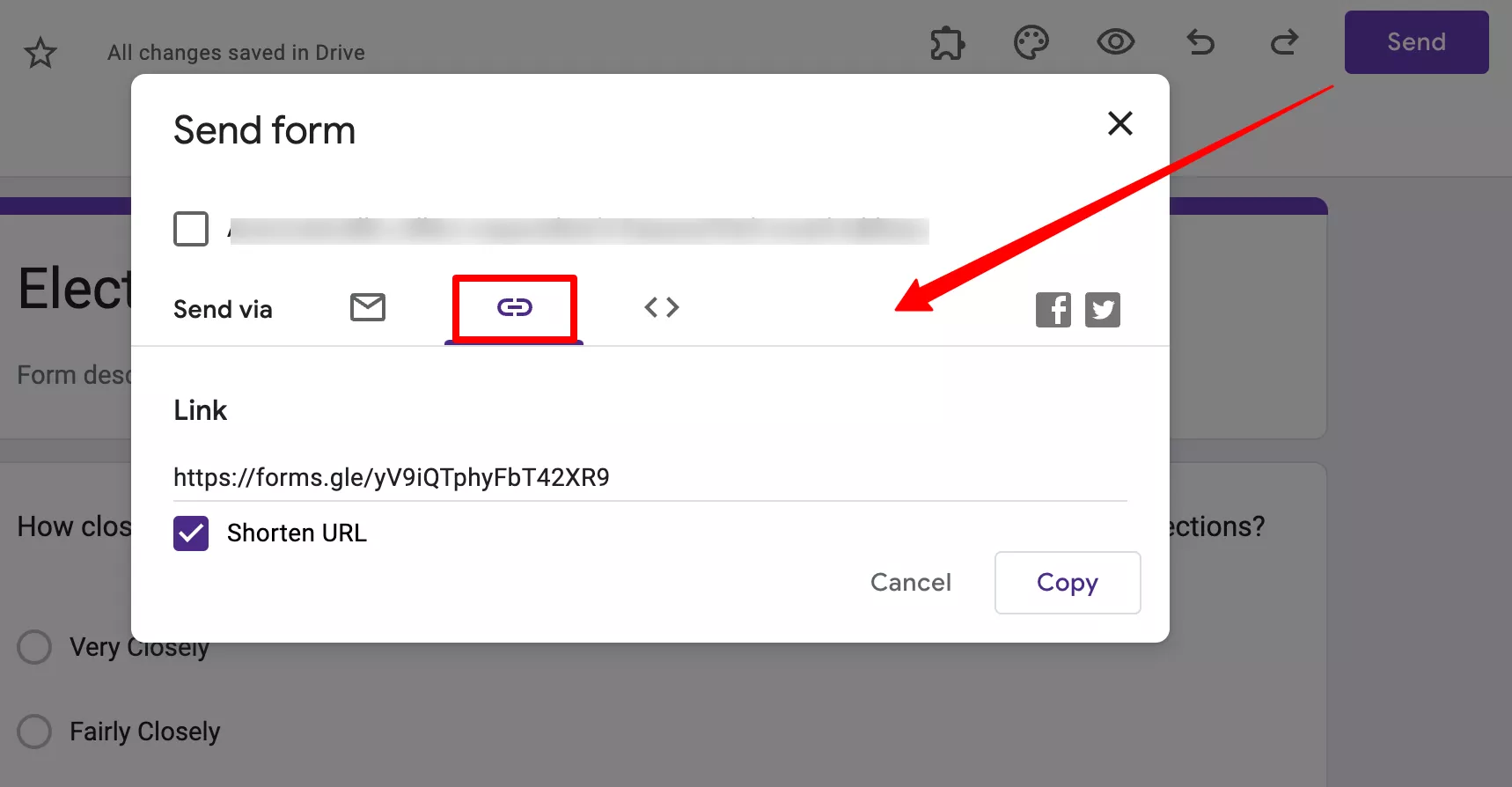 Once people have started filling out the polls, you can track the results in real-time. In the "Responses" section, you'll find the Summary of all the responses and in the connected Google Sheet also you can see all the data.
Here's how ExtendedForms can help create better polls
Google Forms have quite advanced features to look into and one of them is no doubt – Add-ons. Whether you are creating surveys, polls, quizzes, or assessments, Google Forms add-ons are a bridge to make your forms advanced in all ways. One of the best Google Form apps I know and have been using is ExtendedForms.
It is truly one of the great add-ons for google forms, the app is a countdown timer add-on and AI proctoring app. The app is a better alternative to Quilgo, Form Timer, and other such timer add-ons, as the google forms app provides hassle-free configuration and great features alongside the main ones.
It has features like classroom integration (you can connect your classroom with ExtendedForms), export to CSV file, teams feature, email & brand customization, etc. The app has an intuitive dashboard that shows you a summary of your responses and lists down 10 respondents' statuses. ExtendedForms is a cool google forms app that you should must try!
Different Types of Polls
Polls have become a part of the everyday basis for businesses, today on social media it has become a trend or an efficient way for creators/businesses to understand their audience's opinions and work accordingly.
For example, on Instagram, we have a polls feature that you can use to ask the opinions of your followers. Or learn more about their perspective regarding certain services or products.
Various online tools can help you to create online polls of different sorts. Here are some of the major types of polls that you'll find mostly in political campaigns or can be used by businesses to conduct polls.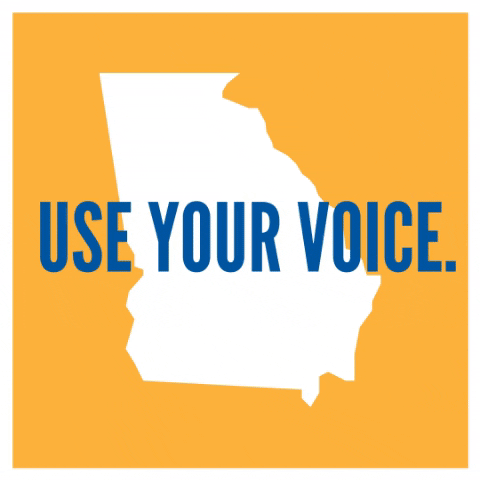 Benchmark Polls: It is probably the first poll conducted in a campaign. Often, such types of polls are conducted even before the candidates have announced their nominations. But sometimes, it occurs immediately following the announcements with the motive of raising funds. Benchmark polls help in analyzing where the contestant stands compared to its competitors. It is generally a short & simple survey of likely voters.
Tracking Polls: Like benchmark polls, tracking polls are used by political campaigns to gauge candidates' success, office bids, etc. Tracking polls however can also be used by news organizations to depict their reports of campaigns. It occurs at fixed intervals generally averaged over a trailing window. Besides, weekly tracking polls use past data and discard older ones.
Bushfire: Similar to benchmark and tracking polls, the bushfire poll is also used for political campaigns. It is taken between benchmark and tracking polls, the competition and expenses on the campaign required to enhance reputation, image, and brand awareness determine the number of bushfire polls. These polls are created with a focus on voters & are often lengthy covering questions.
Push Poll: Unlike the previous three types, push poll is considered less a polling method and more an interactive marketing technique. It is designed with the motive to alter and influence the view of respondents. The goal of 'push polls' is to reach the masses, irrespective of their will, and is planned with inclined and suggestive questions ensuring respondents are pushed towards unfavorable responses benefitting pollsters' candidates.
Opinion Polls: As the name proposes, the opinion poll is a survey of public opinions from a set of samples. The motive of such polls is to gather the opinion of a certain population by asking them questions related to a subject. Then deducing general responses in ratio or within confidence intervals.
Entrance Poll: It is taken directly before voters cast their votes, usually, to understand voters' opinions on voting & other electoral issues. As the possibility of differing from their original opinion is far less, the margin of error in the entrance poll is less than in an opinion poll.
Exit Poll – Opposite of the Entrance poll is the exit poll that's taken immediately after the voters' exit polling stations. It is conducted to gauge the winning candidate's way before the votes are counted.
FAQs
Can you create a poll in Google Forms?
In Google Forms, users can create a poll similar to how surveys can be created. However, you can only create basic-level polls without any advanced customization. Suitable for any use cases, whether you want to create in-class polls or for marketing purposes.
Does Google have a polling feature?
Google tools including Google Meet and Google Forms can be used for creating polls. In Google Meet you get the option to create polls and in Forms similar to how you create surveys you can create polls with fewer questions in it.
How do I create a Google poll link?
In Google Forms, users get the option to create the link to a pre-filled form. To do so, go to More > Get Pre-filled link, fill in the responses, and Get the Link. Copy the link wherever you want to share.
Conclusion
This is the end of our topic on Google Forms Polls. It is very easy to create a poll in google forms, within a few steps you can have a perfect poll ready for your audience. When creating a google forms poll you must keep in mind to create unbiased and rightly framed polls, and properly utilize the poll data.